Technology that adapts
Fit for you
The compact building block of our framework is a gridcell. It enables seamless navigation of columns, oddly shaped rooms and varied ceiling heights. Instock gives you the freedom to turn spaces as small as 1,000 ft2 into an automated fulfillment center.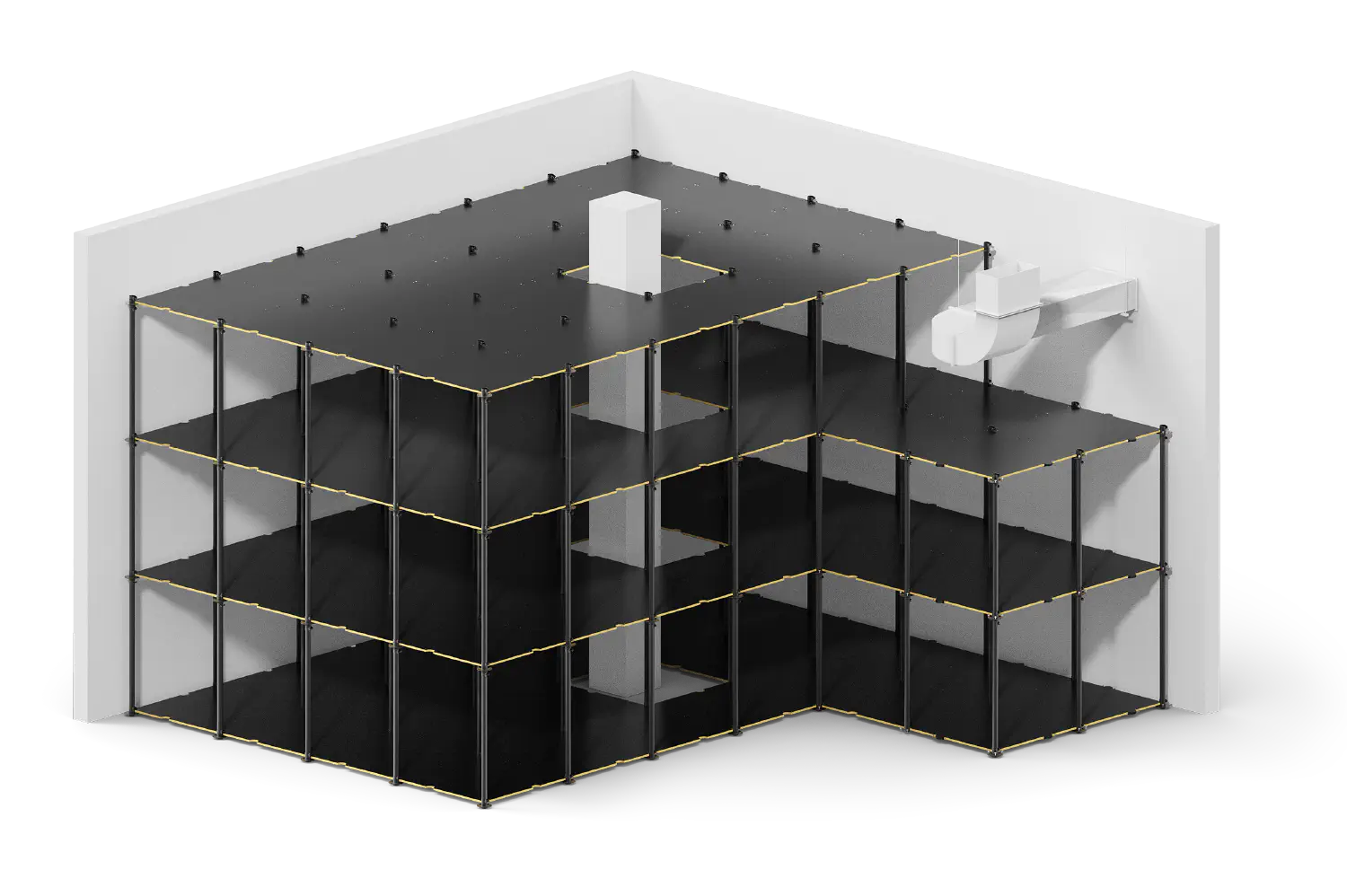 Building blocks, industrial style
Re-deployable
The only constant in life is change — and the fact that your Instock grid is with you every step of the way with savings for both the environment and the bottom line! The simplicity and durability of our grid design mean that installation and reinstallation are easier than ever. Your grid can be installed on site A and, if needed, disassembled and re-deployed on site B.
It only takes [the right] one
Universal
All Instock robots are identical. This means that any robot can complete any task, in any location, at any point in time. This aspect of system design unlocks a high level of flexibility and reliability to keep your operations running seamlessly.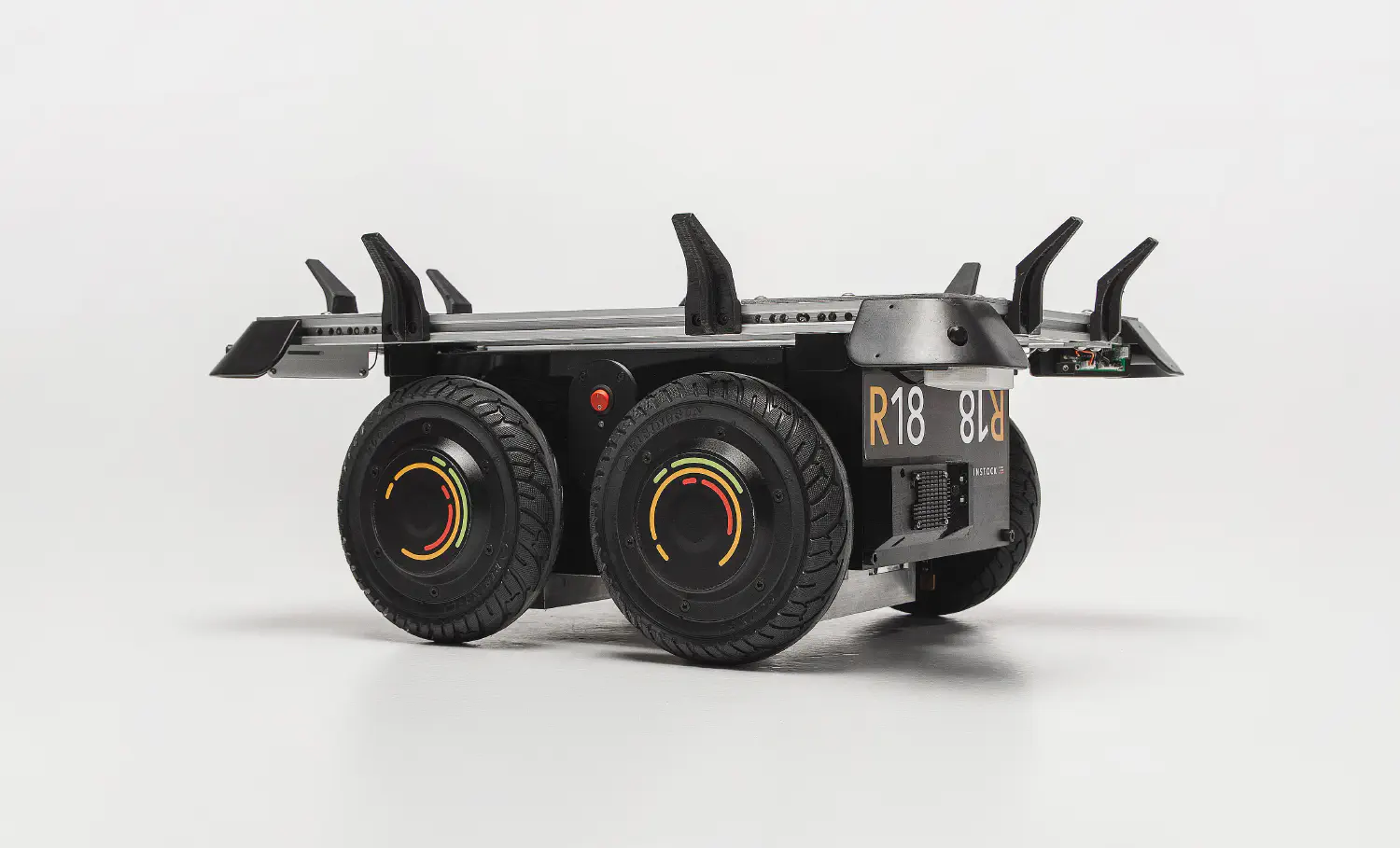 Ready, set, grow
Scale storage capacity
Your grid can be scaled up or down directly on your fulfillment site in parallel to existing operations.
Moreover, bin layout inside the grid is loosely constrained by the grid itself. Bin layout is defined simply by software so it can be adapted to accommodate updates in assortment, seasonality or general promotions.
Demand is dynamic
Power with throughput
From the holiday peak to the summer sale surge and everything in between, Instock can help you navigate your changing throughput needs. Our robots can be added or removed from the grid at any time without disrupting ongoing operations.