Modern fulfillment automation
Goods-to-person system maximizing savings, storage density and throughput for eCommerce operators.
Benefits
Robotics-as-a-Service, at your service
Instock RaaS delivers flexible and reliable fulfillment automation wherever you need it.
Company
Built from scratch for real-world operators
Our mission is to create universal way for autonomus mobile robots to store and move inventory in long-life containers. Instock's breakthrough patented technology brings to eCommerce operators radically improved flexibility, modularity, and price point.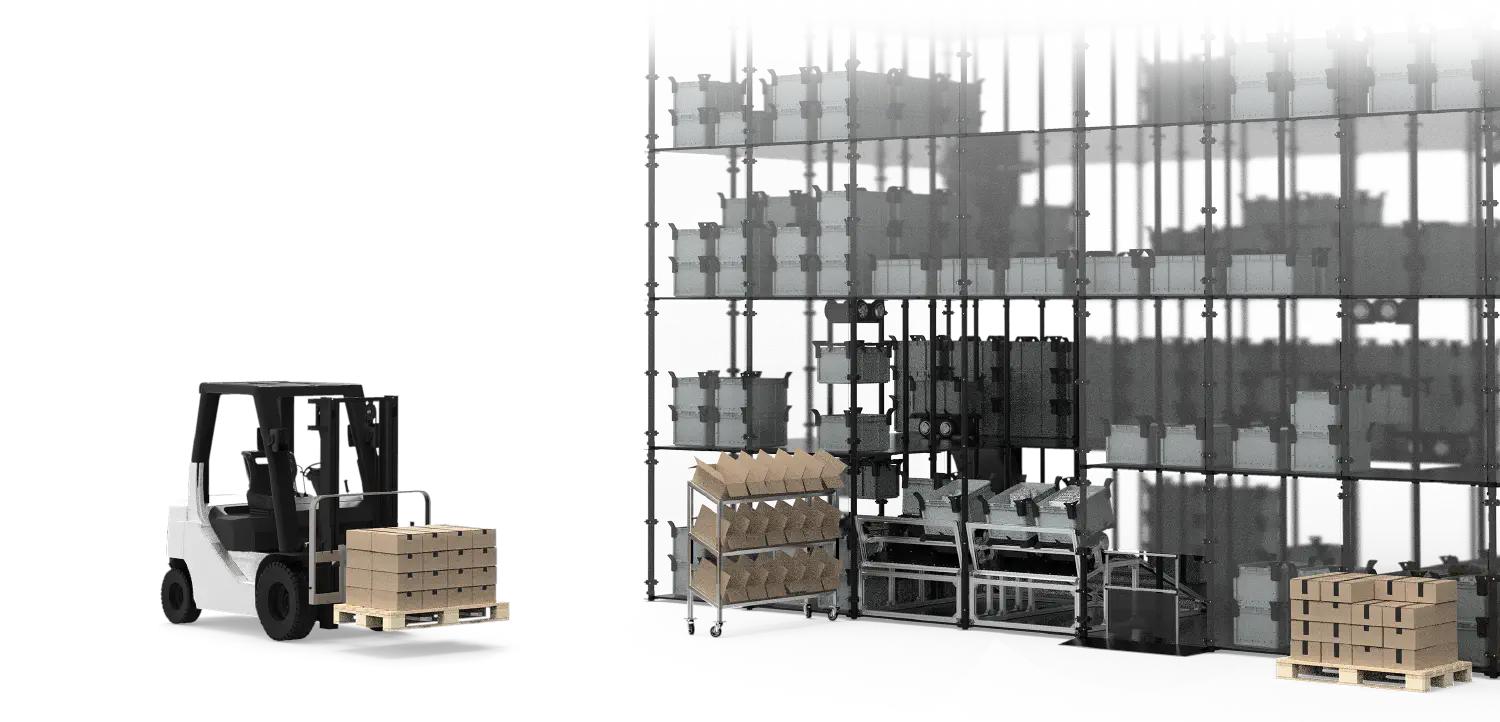 Pricing
Pay only for what you need
The Instock robotic system delivers best-in-class economics and performance. Using our simulation environment you can build a high-fidelity digital twin of your fulfillment site and quickly evaluate the economic benefits.
As a RaaS customer, you select the storage capacity and throughput capacity for your system and are billed each quarter accordingly.
Storage capacity is measured in the total number of bins available. Throughput capacity is measured in bin-presentations per hour, which is a close proxy to order lines per hour.
Customers cover the costs of grid shipping, VAT, taxes and duties. Shipping schedules to installation sites are based on sea freight from the port of Rotterdam, Netherlands. Reverse shipping (if ever used) is to the nearest Instock network point.
Continuation of the service is at the customer's convenience. We stand for a truly as-a-Service model and there are no vendor lock-ins.
Installation & Maintenance
Instock does not charge for installation and maintenance. We know that customers want a reliable tool, a simple solution. So that's what we deliver.
Customer personnel are trained on basic operations and self-service protocols. And everything else? It's on us.