Out of sight, peace of mind
Incloud
Incloud is the cloud software that manages movement in the system. It is designed to derisk and simplify everything from system design, through installation, operations, monitoring and growth.
Use our sandbox to integrate with Instock APIs and test automation projects in a simulated environment before ever committing to a physical installation. Monitor and manage your Instock fulfillment sites in real-time from wherever you are for ultimate peace of mind.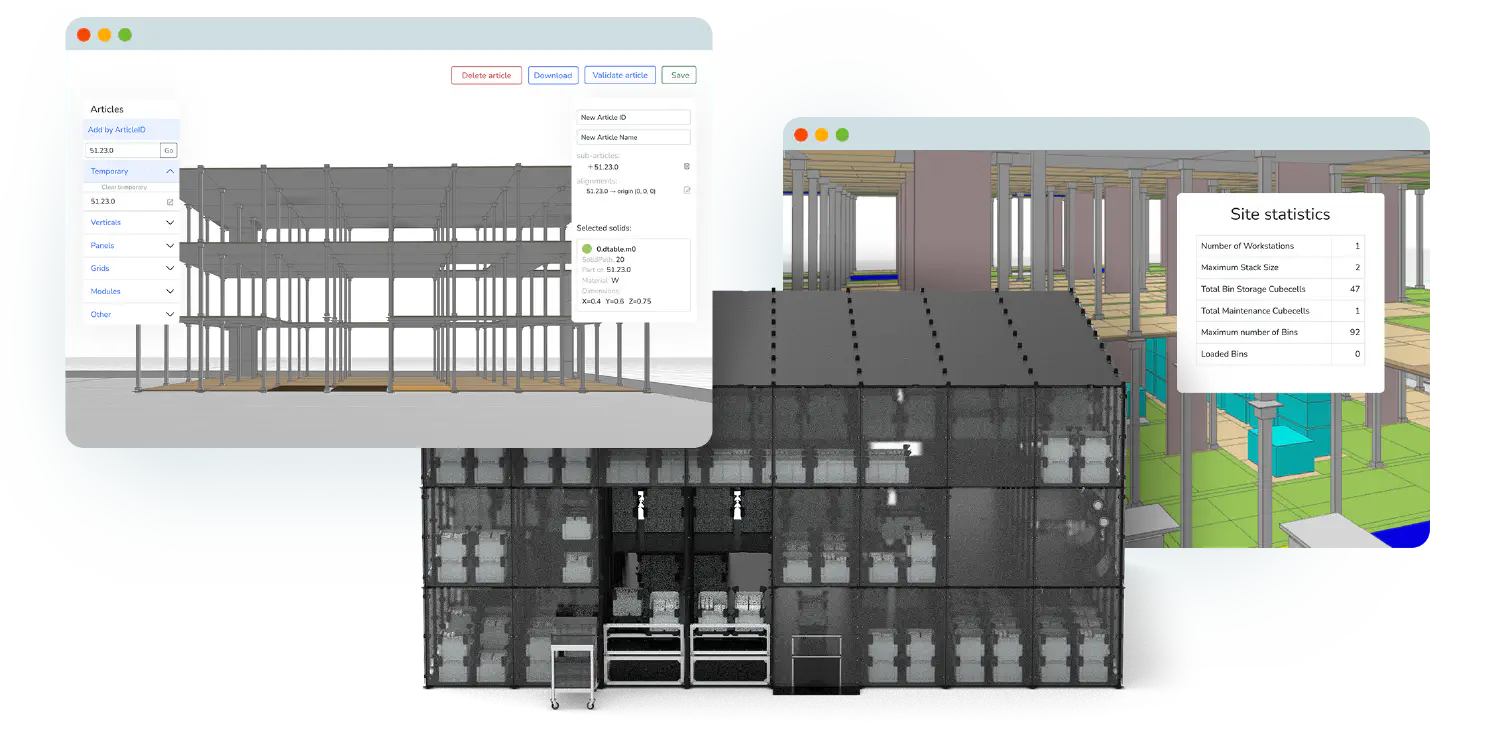 Keep it simple, build it strong
Grid
Instock's main physical structure for inventory is the grid. It is modular in design down to the cellular level — the grid cell level, that is. A grid cell is simply a cube of four columns connected to two panels that form the foundation of our functional design.
The Instock workstation is a module that is flexibly inserted at the perimeter of the grid on the ground level. Unlike traditional solutions, our workstation footprint is within the grid, thereby contributing to an extraordinary per-square-foot density amongst 3D G2P offerings.

The decision of how many workstations to install in a grid is driven only by operational efficiency, as we do not charge for these. A workstation may occupy one grid cell with two simultaneous bin-presentations or occupy two grid cells with four simultaneous bin presentations. Finally, all inbound and outbound operations are equally supported at all workstations.
Same, same, but different
Bins
Goods are stored in bins and bins are stored in the grid. Bins are industrial, commercial off-the-shelf and are sourced from several of the world's-largest manufacturers. Bins are equipped with wings for reliable stacking and robot handling.

Bin stack height is a storage density parameter that can be tuned for your order profile.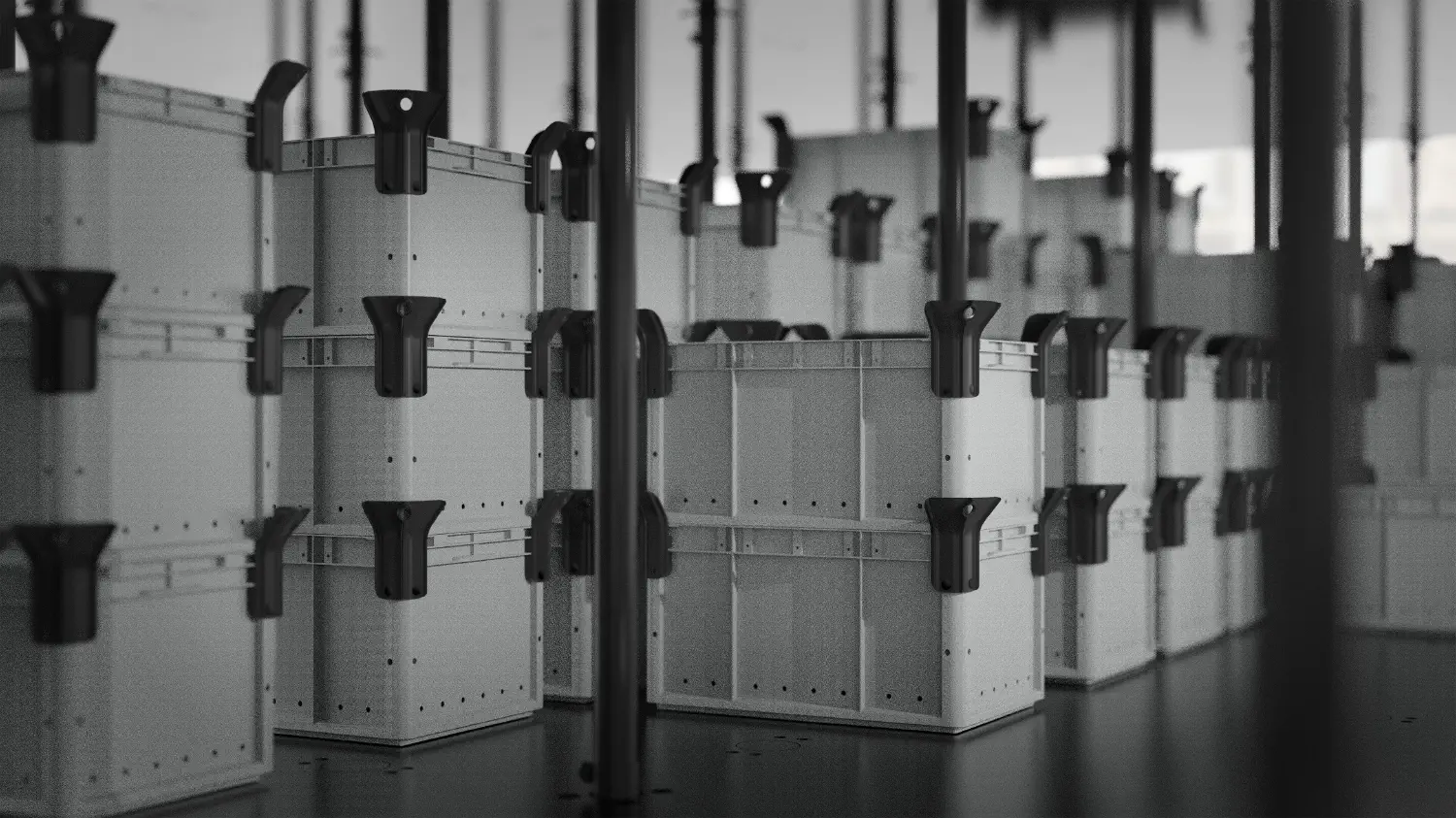 By combining bins of varied heights bin stacks can be optimized for your assortment. Any combination is possible as long as bins have the same footprint. Packed and stacked, yet never need to dig too deep.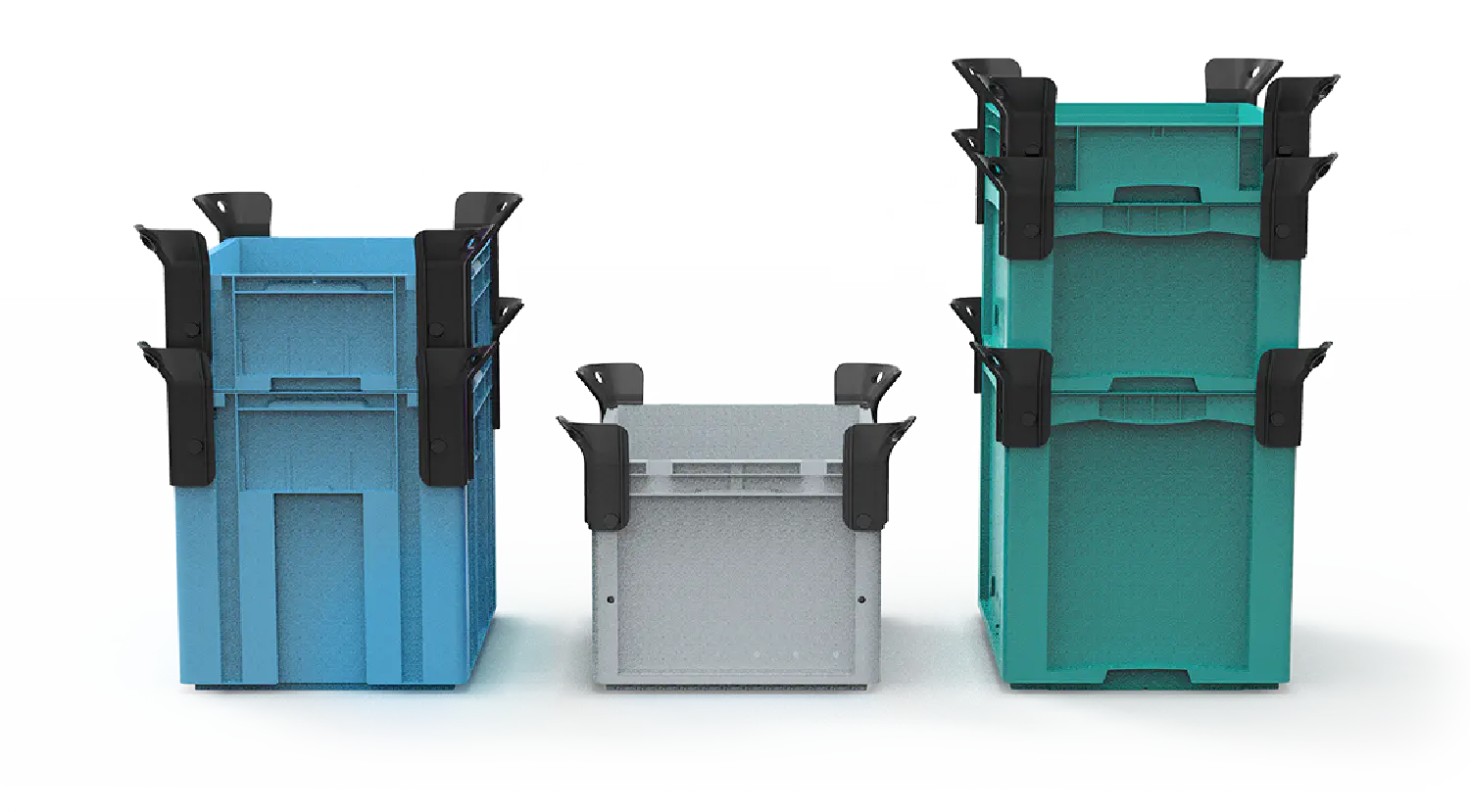 All for one and one for all
Robots
Instock's autonomous mobile robot (AMR) is the only moving component in the ASRS, which performs operations with the bins on every level of the grid.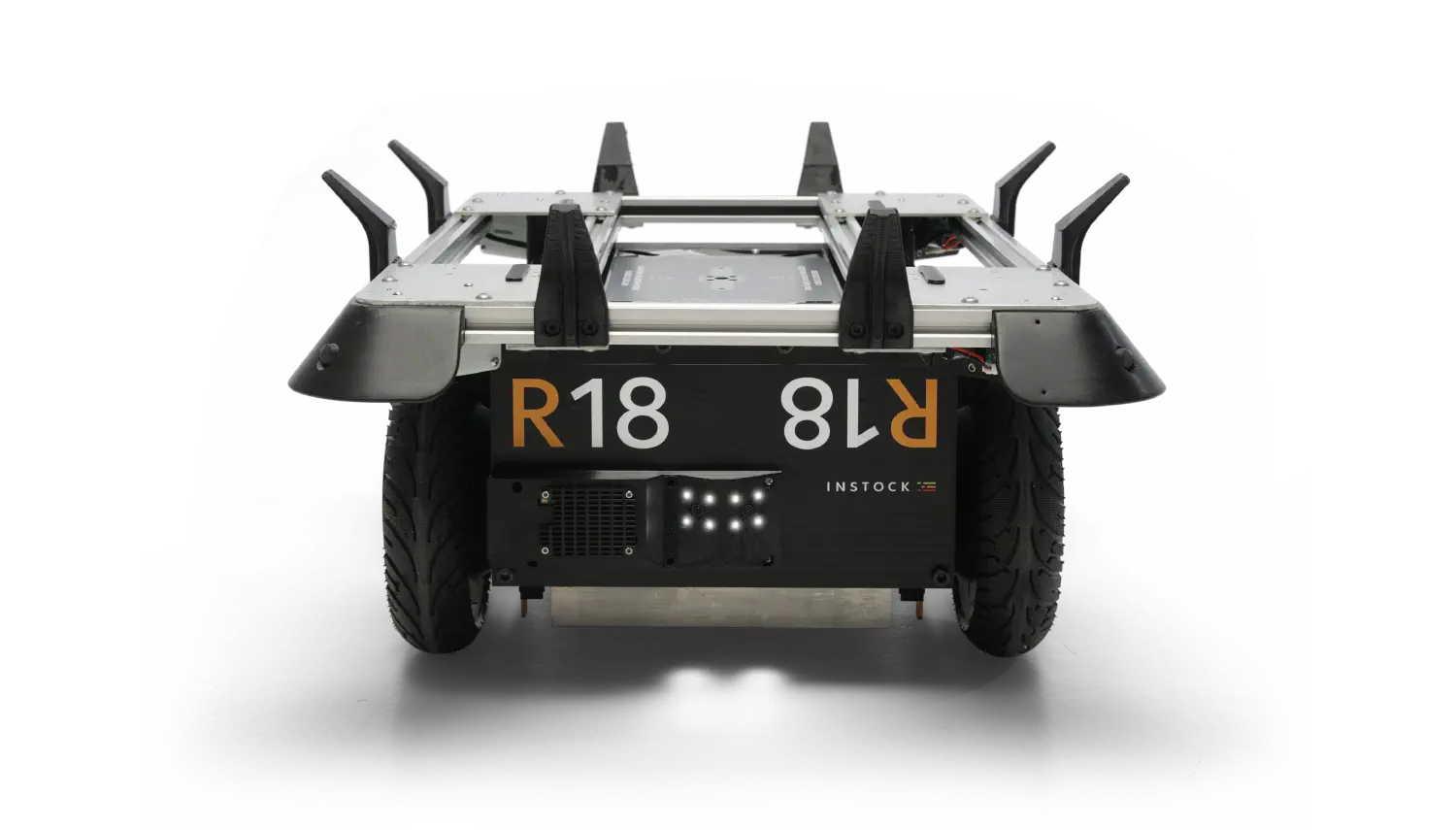 Robots navigate between surfaces and levels by driving on vertical ramps. The robot's lift enables vertical movement of bins between robots on a ceiling and floor as well between grid levels via simple openings called bin-shafts.
Robots carry bins horizontally along floor and ceiling by gripping the bin wings. They interact with associates by presenting bins at workstations located on the floor of level one.

Robots can operate in temperature-controlled environments down to 39.2°F (4°C). Max payload per robot is 66 lbs (30 KGs).